Finance fit for Paris (3fP)-Banks
Description of the Project
The climate crisis requires unprecedented action by the banking sector. Banks increasingly realise the need to transform their business models to stay competitive in a Paris-aligned world – following a holistic and clear strategy throughout the organisation.
FS-UNEP Centre and Afi launched an EU-wide study on the climate performance of banks. The results of the study "finance fit for Paris (3fP)" are intended to help banks to comply with the Paris Climate Agreement. The technical handbook and the status report provide information on how existing instruments and methods for banks can be used to adapt their business model to the Paris Agreement, what practical steps can be taken to implement corresponding methods and tools and how European banks are currently implementing this. Comprehensive recommendations and approaches from a methodological perspective will enable banks to transform findings from the assessment into technical actions.
Is the European banking market fit for Paris?
The pace of climate integration amongst European banks is increasing while Paris alignment is not achieved yet. All fifteen European banks who participated in the study under the finance fit for Paris (3fP)-Banks framework show distinct strengths and weaknesses in their pathways towards Paris alignment. The assessment structured along ten key areas of action for 3fP-Banks shows the following status quo amongst European banks. The identified key challenges remain the collection of climate-related data, the harmonisation and standardization of methods and tools and capacity building within banks, amongst clients and other stakeholders of banks. The figure below shows the status quo of aligning the European banking market with the Paris Agreement.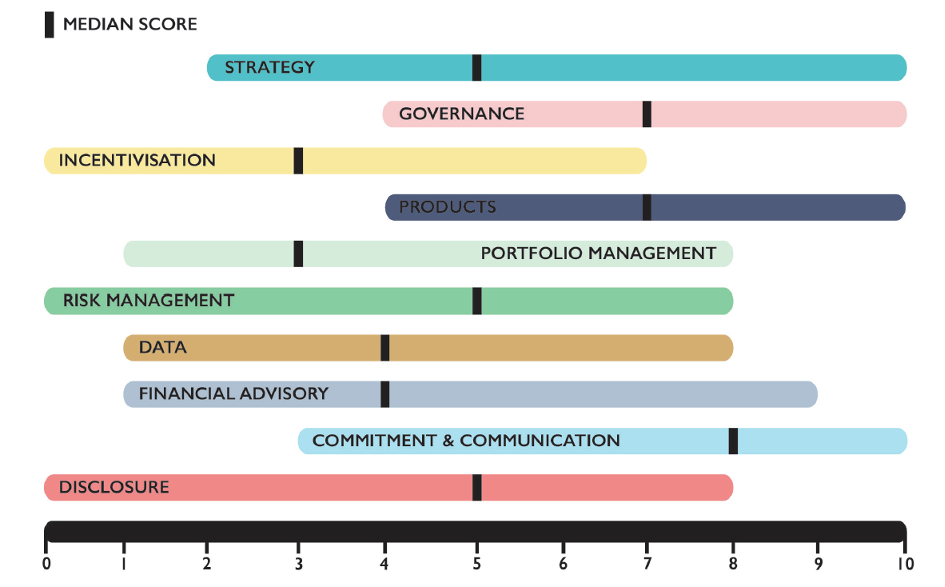 Please find the presentation of the launch event here.
The development of the Finance fit for Paris (3fP) Banks handbook and assessment report is part of the 3fP-Platform that creates visions, tracks progress, and suggest actions. For 3fP-Policy, i.e. the assessment of alignment of financial policy with the Paris Agreement, please see 3fP-Tracker.