Technical handbook for Paris-aligned commercial banks
Description of the Project
 The climate crisis requires unprecedented action by the banking sector. Banks increasingly realise the need to transform their business models to stay competitive in a Paris-aligned world – following a holistic and clear strategy throughout the organisation.
A Paris-aligned commercial bank becomes a …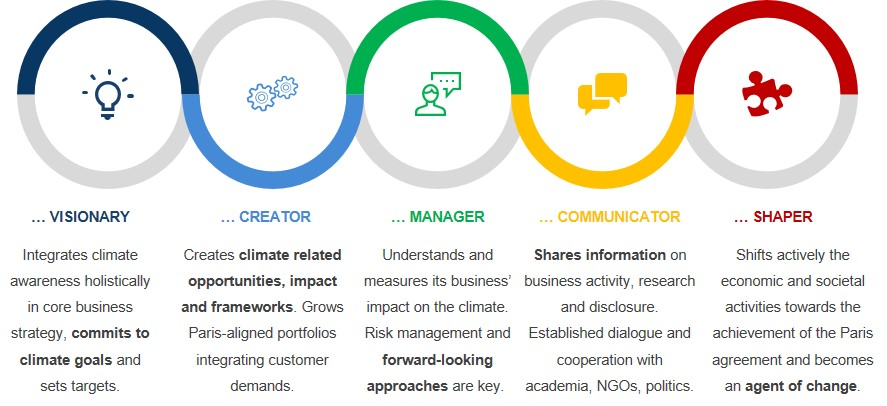 Within this project, the FS-UNEP Centre and Afi conduct an analysis of the alignment of Europe's commercial banks with the Paris Agreement in 10 strategic areas. This will help to identify strengths and room for improvement.
A technical handbook will provide comprehensive recommendations and approaches from a methodological perspective. This enables the bank to transform findings from the assessment into technical actions.